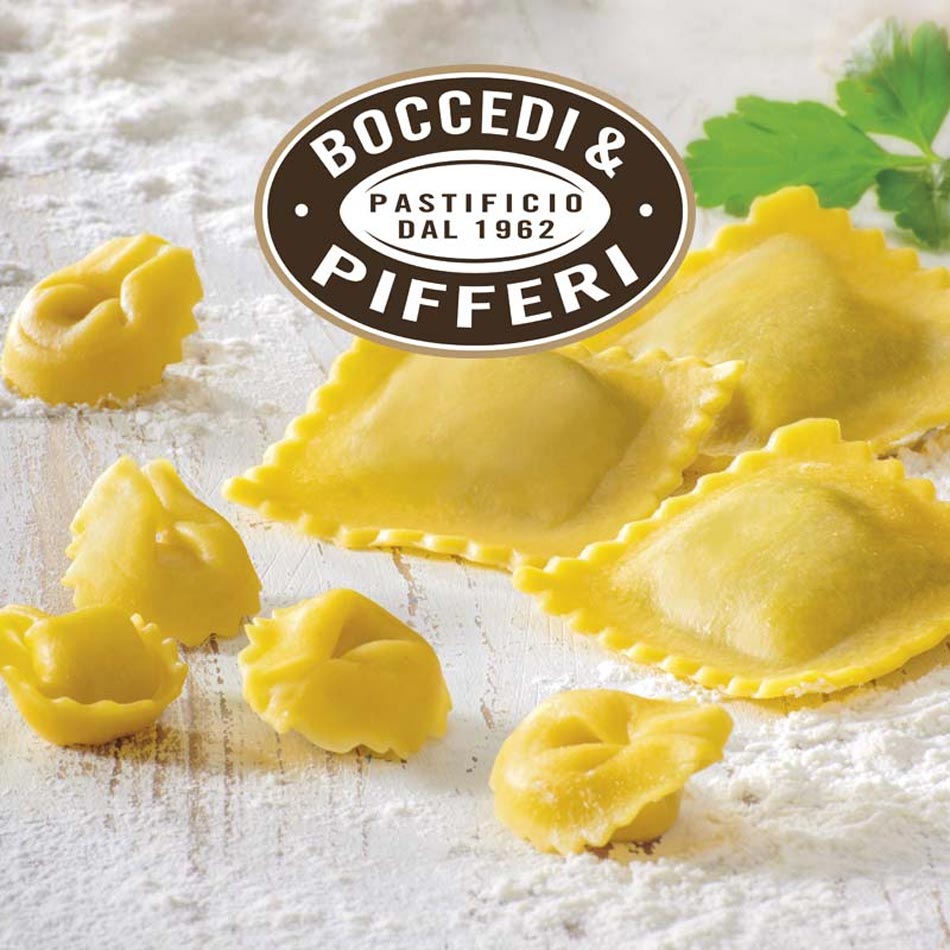 Our Origins
In 1962, a husband and wife from Emilia, Gino Boccedi and Norma Pifferi, set up a typical fresh pasta workshop, and gave it their name. 
Since then, Italy has witnessed the constant and dynamic growth of the two founding partners' initiative. The small workshop developed into an authentic industry which is known nationally today as Real Pasta, but this development has not changed the original characteristics of the pasta makers, and it has never lost its genuineness, passion and ties with tradition.
 
Our Mission
Today, our aim is to blend innovation with tradition, fully respecting the culinary values of yesteryear and helping consumers to rediscover the unique pleasure of enjoying distant yet unrivalled flavours, without forgetting the absolute quality that has always defined the production of home-made, fresh Emilian pasta.